WJEA State Conference
2023 State Conference: Saturday, March 4 at Mountlake Terrace High School
Details coming soon.
WJEA Spring Conference 2022
Registration NOW OPEN! (payment or purchase order due by Feb. 21)
Register Online  OR   Download Registration Form (by Feb. 15)
AND
Submit List of Contest Participants (by Feb. 14)
Join WJEA at Mercer Island High School for a fast-paced day all about what you do in your student media. Rub elbows in person or virtually with media professionals, compete in "Write-off" contests, and connect with other students and advisers who do what you do from around the state. This event offers a virtual option for any participants who are unable to attend in person. ZOOM links will be provided for all contests and presentations.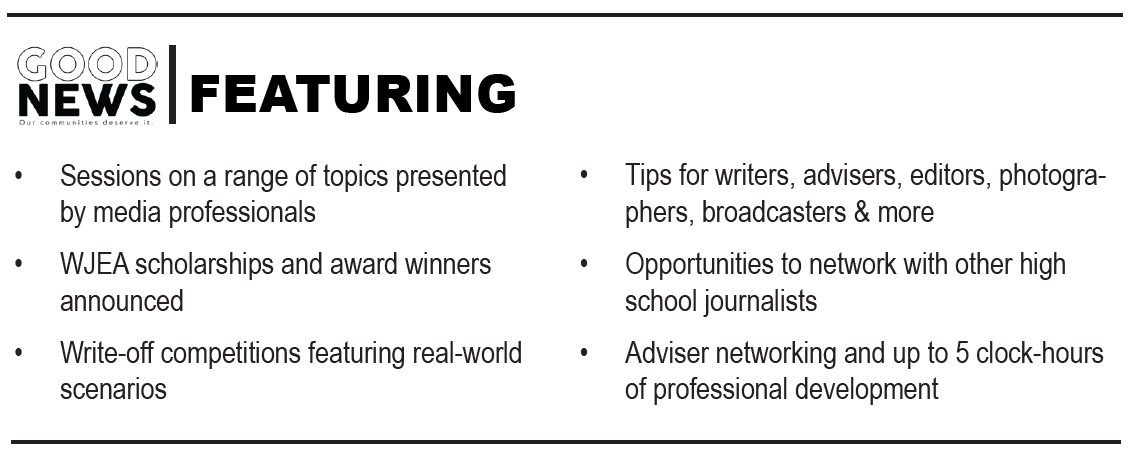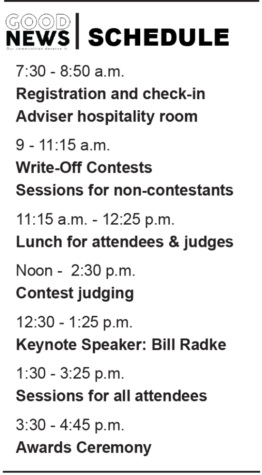 CONTEST PARTICIPANT LIST & ENTRIES
(Contest participant list due Feb. 14. Broadcast & Website entries due Feb. 14. Layout & photo entries due Feb. 18.)
VOLUNTEER TO JUDGE!
(Please submit profile form by Feb. 14.)
VOLUNTEER TO PRESENT A SESSION!
(Please submit profile form by Feb. 14.)
Registration Questions?
Kathy Schrier: [email protected]
Contest Questions?
Casey Henry: [email protected]
Judging Questions?
Anne Hayman: [email protected]
REMINDER: Nomination and submissions for all WJEA Scholarships, Grants and Awards are due by February 15, 2022.
KEYNOTE SPEAKER: BILL RADKE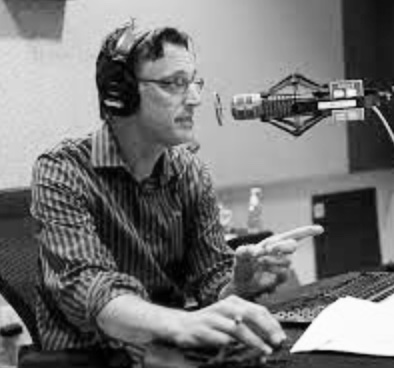 Bill Radke is an American radio talk show host, web video host, author, comedian, columnist and podcaster. He currently hosts Seattle's KUOW-FM's Week In Review.
After starting with KUOW as a University of Washington student in 1985, Radke was KUOW's morning host in the '90s and the creator of the past show Rewind, a news-satire show heard on KUOW and nationwide on NPR.
Radke moved away to Southern California to host American Public Media's Weekend America and Marketplace Morning Report. He returned to KUOW in 2012
From hosting public events like Live from Town Hall to profiling performing and visual artists, Radke provides listeners with versitile content from a perspective of curiosity and a desire to "figure things out."
Bill Radke's keynote will begin at 12:30 p.m. on March 5 in the MIHS auditorium.
ON-SITE COVID-19 SAFETY PROTOCOLS
WJEA will follow current guidelines regarding group events. This includes a requirement that all in-person attendees wear well-fitting masks and maintain at least a 3 ft. distance from those nearby.
We request that only those who have received at least two vaccinations attend this event. Anyone feeling symptomatic should not attend in person and may choose the virtual option.
Attendees are asked to have a second choice when attending sessions so rooms are filled only to half capacity. Please do not crowd classsrooms.
We appreciate your cooperation!