J-Day East
Monday, October 31, 2022
Co-Hosted by Whitworth University
Advisers attending J-Day may request and pay for up to FOUR CLOCK HOURS here.
Keynote Speaker: Taylor Maggiacomo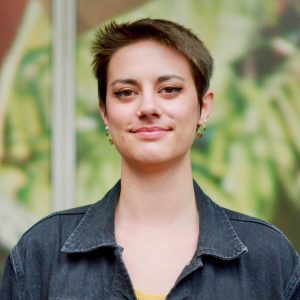 Taylor Maggiacomo is an award-winning Graphic Editor and science illustrator working in Washington, D.C. at National Geographic where she creates engaging visual journalism and communicates complex scientific topics through infographics and data visualization. Taylor holds a graduate certificate in Natural Science Illustration from California State University, Monterey Bay, and a B.S. in Biology and minor in Art from Carnegie Mellon University. Her work has been recognized by the Society of News Design, the Malofiej Infographics World Summit, and the Society of Publication Designers.
Schedule
8-8:45 am  Check-in at Whitworth Weyerhaeuser Hall
9-10  Welcome and Keynote Speaker
10:15-11:15  Session 1 (Choose from a list of presentations by media pros)
11:30-12:30  Lunch––Pre-ordered lunch in Whitworth cafeteria or bag lunch from home
12:30-1:30  Session 2 (Same as Session 1)
1:40-2:30  Closing session and recognitions