Virtual Journalism Day – West
WJEA Journalism Day 2020 Goes Virtual!
Thursday, Sept. 17, 9 a.m. to 3 p.m.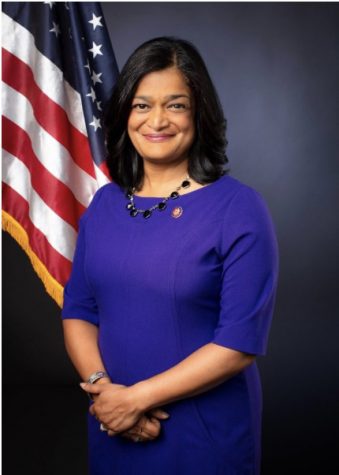 Opening remarks: Congresswoman Pramila Jayapal (who was to be our keynoter at our conference in March, when Covid-19 forced us to cancel.)
Cost $6 per student for the whole day, up to six sessions. (Students of non-WJEA members, $10 for the day.)
Students can attend up to six sessions as a virtual field-trip or grab a session or two when they are able.
Sessions will last 50 minutes on ZOOM and topics include:
• Newsroom diversity
• Writing and interviewing tips
• Lunchtime roundtable for editors/leaders
• Digital storytelling
• Photojournalism primer
• Covering controversy and accessing public information
View descriptions of virtual sessions [PDF].
Or, if you need to submit a registration form to your school for a purchase order, click here for the downloadable form.
Registration deadline: Wednesday, Sept. 16, at noon.
Questions? Kathy Schrier: [email protected]