JEA Provides CTE Resources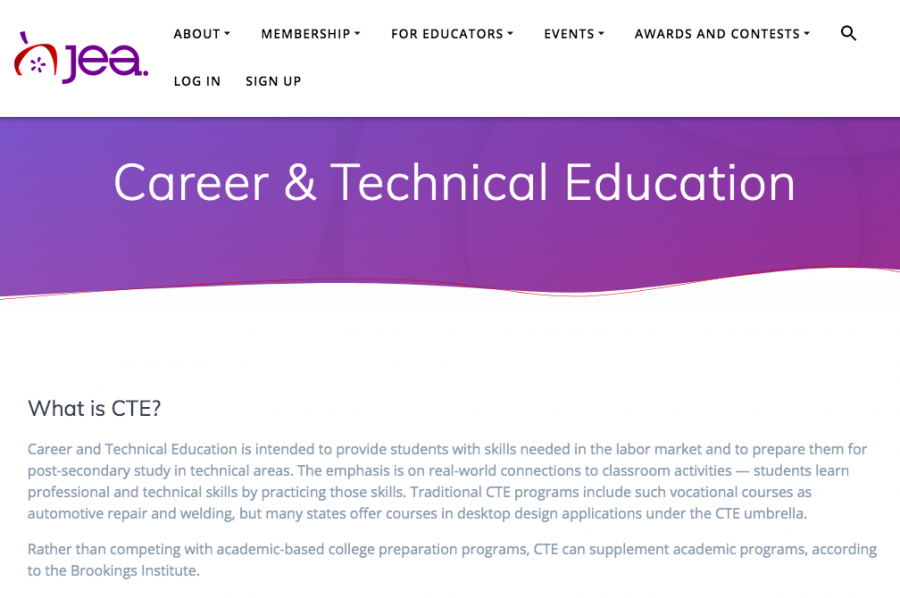 A. Hayman, WJEA President
May 22, 2019
Just released–a CTE guide has been released by Journalism Education Association.
JEA's CTE Committee developed this resource under the leadership of Nina Quintana, CJE. It provides an overview to the advantages of going CTE as well as resources for going through the process and to support you once you have made the change.
Industry certification exams are being offered at JEA conventions, and information regarding those is also in this CTE guide.
Check it out!!!