Adviser Scholarships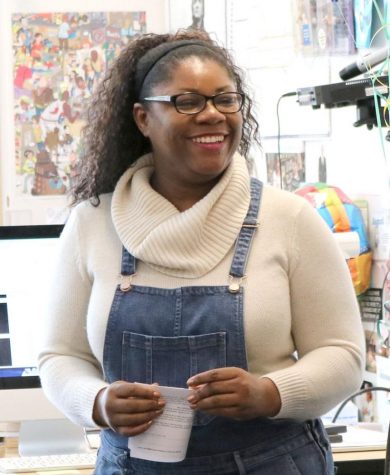 :: Adviser Study Grant 2017 ::
Teresa Scribner, Cleveland High School
—–
In its continuing effort to provide enrichment opportunities for its members and to further the cause of scholastic journalism, WJEA announces its 2017 Adviser Scholarship opportunity. WJEA will provide up to $750 for both one inexperienced adviser and for one experienced adviser to attend workshops of their choice during the year 2017.
Winning advisers must be WJEA members
Previous recipients may apply again after three years.
Winners will be announced this spring.
The scholarships may be used for conference fees and travel, but not to acquire equipment or classroom materials.
Interested advisers please download (above) and submit application by mail or email to:
WJEA Headquarters • PO Box 24389 • Seattle WA 98124 or

[email protected]



Previous recipients
2016- Anna Ferinand, Sedro-Woolley HS, Kathryn Badger, Interlake HS
2014 – Jacob Savishinsky, Aviation HS; Stephanie Keagle, Auburn Mountainview HS; Meghan Delaney, Eastlake HS
2013 –
2012 –
2011 – Christine Roux, Roosevelt HS; Julie Paddock, Suquamish Early College HS
2010 – Sandra Coyer, Puyallup HS; Dean Busching, Brewster HS
2009 – Eddie Reed, Cleveland HS; Krisin Marciochi, Tumwater HS
2008 – Stephanie Keagle, Auburn Mountainview HS
2007 – Laurie Bender, Kamiakin HS; Gay Buissink, Walla Walla HS
2006 – Susan Fergueson, Mount Si; Merrilee Schneider, Arlington
2005 – Dan Hardebeck, Timberline H.S.; Karen Gemeinhart, Cashmere HS
2004- Dana Smith, Sehome HS, Bellingham
2003- Sandra Wilson, Puyallup HS; JoAnn Parr, Spanaway Lake HS
2002- Joy Lessard, Ellensburg HS; Susan Fergueson, Mount Si HS
If you were a recipient prior to 2002, please contact us so that we can update our records.