J-Day 2015 East – Whitworth College (Spokane)

WJEA Journalism Day East
at Whitworth College (Spokane) Monday, November 2, 2015

Registration will open online September 4 and registration forms will be mailed  September 11.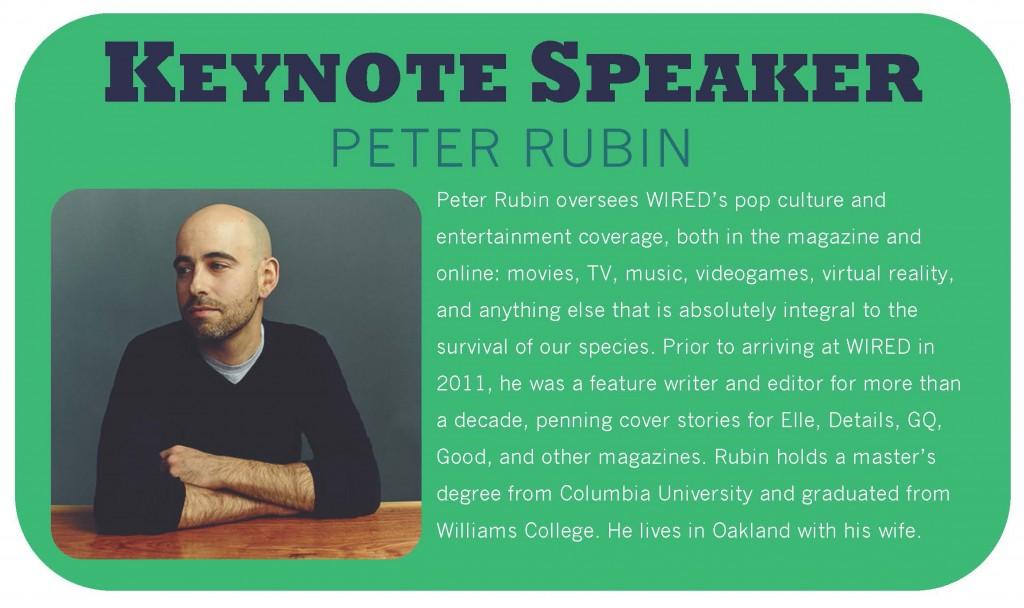 KEYNOTE SPEAKER PETER RUBIN
Peter Rubin oversees WIRED's pop culture and entertainment coverage, both in the magazine and online: movies, TV, music, videogames, virtual reality, and anything else that is absolutely integral to the survival of our species. Prior to arriving at WIRED in 2011, he was a feature writer and editor for more than a decade, penning cover stories for Elle, Details, GQ, Good, and other magazines. Rubin holds a master's degree from Columbia University and graduated from Williams College. He lives in Oakland with his wife.
J-Day East registration questions?
Contact Pia Longinotti
plonginotti@freemansd.org | 509.291.3721
Early September! – DOWNLOAD | COMPLETE | MAIL OR FAX
WJEA FAX number – 206.583.0508