Journalism at the Peak
Hang on for a minute...we're trying to find some more stories you might like.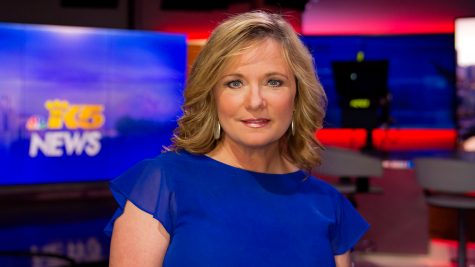 Glacier Peak High School in Snohomish will act as host for the 2018 Washington State Journalism Conference and Write-off Competition March 10.
This all-day event begins with on-site contests as well as sessions for non-contestants. Speakers for sessions include professional journalists from around the area from a variety of mediums as well as on a multitude of topics.
The featured keynoter is Susannah Frame, a KING-5 News chief investigative reporter and specialty reporting coach. Frame's stories have exposed many wrongs, including government waste, homeland security breaches, civil rights violations and the mismanagement of nuclear waste.
In addition, the day will also include swap shops, networking, not to mention write-off awards as well as the announcement of WJEA scholarship and award winner presentations.
Registration for the conference is $12 for WJEA members, $18 for non-WJEA members. Contests are $12 for each contestant (this is in addition to the registration fee). Broadcast and Online Journalism contests are $15.
Conference registration needs to be postmarked by Feb. 23. The Broadcast and Journalism Online write-off contests have a Feb. 14 deadline for submission.
For more information or specific registration questions, contact Kathy Schrier (206) 979-3234 or e-mail wjeaexecutivedirector@gmail.com.
For more information and registration please see the forms below:
2018 WJEA Spring Conf. Reg. Form
Register here: https://co.clickandpledge.com/advanced/default.aspx?wid=134983