J-Day East generates buzz on Whitworth campus
Hang on for a minute...we're trying to find some more stories you might like.
More than 125 students and their advisers attended J-Day East Oct. 30 on the Whitworth University campus in Spokane, WA.
Keynote speaker, Melissa Segura, an investigative reporter with BuzzFeed News, shared her top tips for journalism (and life) during the afternoon's session.
"Don't compare your first draft to everyone else's final draft," Segura told the auditorium full of students via a pre-recorded video.
Segura could not make the trip in person because she was covering a story in Chicago, IL regarding a police detective who allegedly framed at least 51 people. Segura was available via Skype for a Q&A session after the attendees watched the video.
Segura offered many pieces of advice from "follow your curiosity, not your passion" to investigating "where is the harm" and "who has been harmed" as ways of finding stories and following journalism.
In terms of job advice, Segura suggested finding a mentor as means to figure out where to go.
"Look at the biography of the person who has the job you want," Segura said.
Segura was a staff writer for Sports Illustrated before moving on to BuzzFeed.

About the Photographer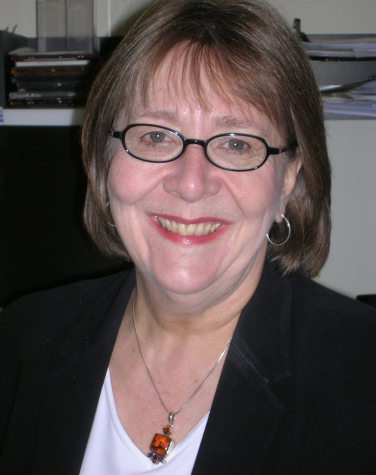 Kathy Schrier, Executive Director
Kathy Schrier, MJE, is executive director of the Washington Journalism Education Association (WJEA). In 1997, she returned to the classroom to teach journalism...