Emerald Award winners announced at J-Day West, Sept. 21
Hang on for a minute...we're trying to find some more stories you might like.
The 2016-2017 Emerald Award winners were announced at Journalism Day West at the University of Washington, Sept. 21 prior to the keynote address.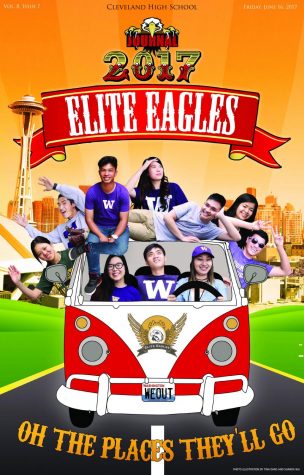 The winners were the following:
Newspaper: Cleveland Journal, Cleveland High School
Website: The Hawkeye, Mountlake Terrace High School
Yearbook: The Edge, Glacier Peak High School; Gyre, Hanford High School; Scandia, Inglemoor High School; Aquila, Cleveland High School
Entries for the 2017-2018 Emerald Awards are due to Annie Green by June 15. All entries receive a free critique. Critiques only are also available. Please contact Sandra Coyer (coyers@gmail.com) for more information.